Ballerina´s Room
Hello this is my room. You can see my little sister sleeping in the hammock. The two girls are my best friends. We like to hang around in my room.
These are my favorite pictures of the artist Cicely Mary Barker
The pictures names are "The Apple Blossom Fairies" (right) and "The Scilla Fairy" (left)
Here you can see my "Winnie the Pooh"- chest. At the weekends my sister and I are sometimes at our Grandparents. Then I take my chest with me:
Here I am standing at my grandparents living-room.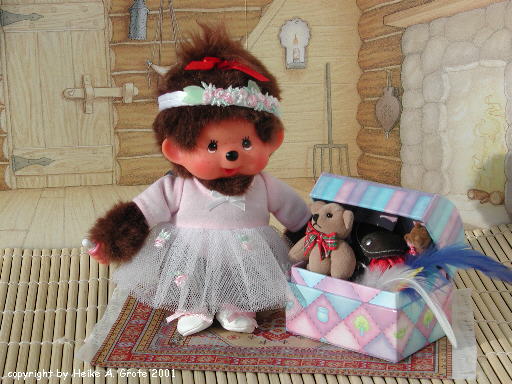 Look at all my treasures!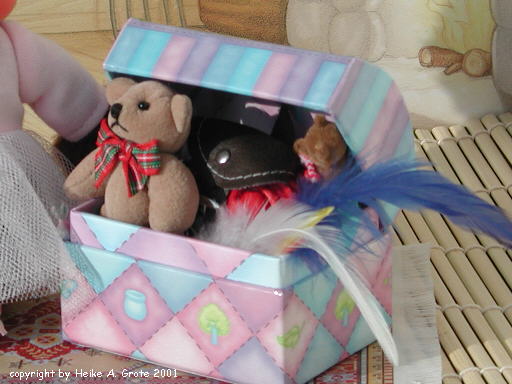 Here you can see me doing my exercises.









back to My Monchhichi Photo Gallery