Monchhichi Replica 2000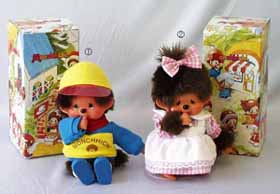 This couple is a special year 2000-issue with blue eyes.
I took this photo from the homepage HelloAgainMonchhichi.You will read more about the girl and the boy on this page.
Sekiguchi also published a naked couple with blue eyes in the year 2000. Please watch also my couple with blue eyes!

back to More Monchhichi Pictures