Monchhichi Wedding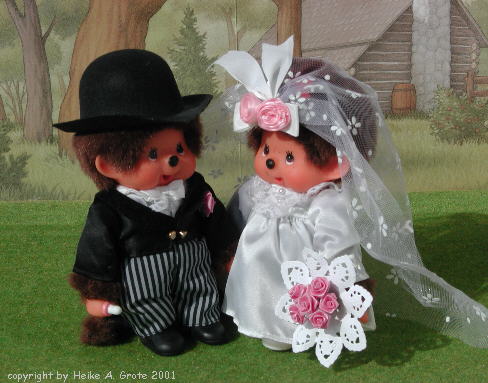 Throughout the years there have been always new Monchhichi wedding boxes for the different sizes.
At this page I show all the different wedding-couples which I´ve found in other websites
and my own wedding couple.


Thanks
Heike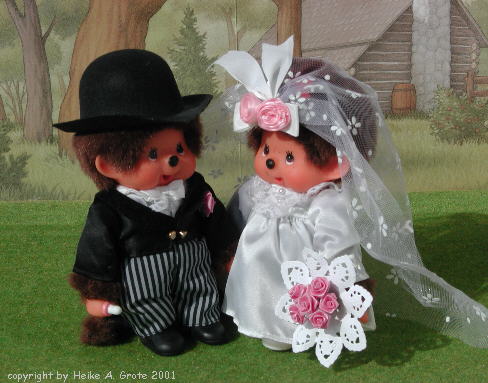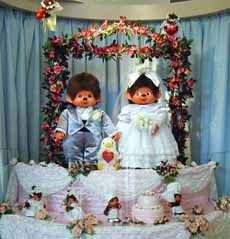 Big Monchhichis as wedding couple.
Very old Monchhichi wedding couple.
The photo was taken from the homepage I love Monchhichi
(which unfortunately does not longer exist)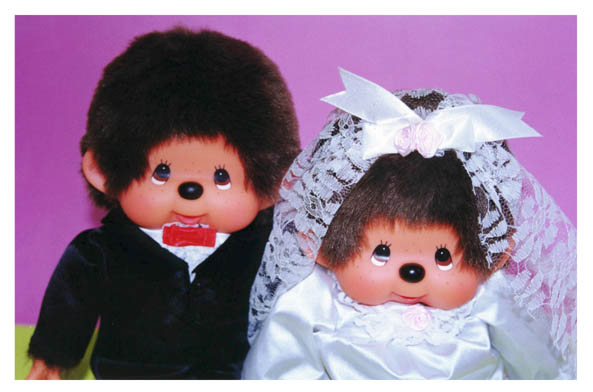 These are other big ones who got married.
The photo was taken from
the homepage Hello Again Monchhichi
(which unfortunately does not longer exist)


Official Wedding Couple Box
2000
Here you can see the official wedding couple from the year 2000
wedding-couple 2000-box


If you want to see more Monchhichi wedding photos you should visit my

Wedding Album
back to More Monchhichi Pictures