Helicopter Rescue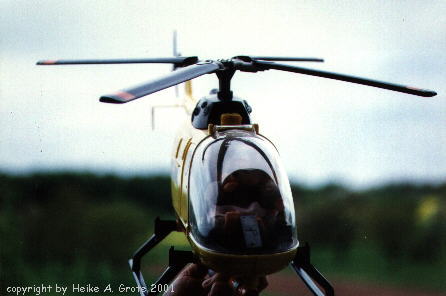 Attention here flys our best pilot with her helicopter!
Chop chop chop chop...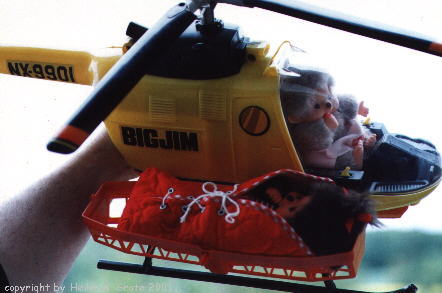 She carries a little girl who won a free flight in the rescue seat.
Back on earth and the little girl is lucky.
"How was the flight?"
The friends of the girl come to say hello.
She is so happy to be here again!
Note from Heike :
Many thanks to my husband. He lend me his "Big Jim"-helicopter to take those photos. Do you know, that the Monchhichis fits perfect relating to the stuff of "Big Jim"? Try it! For example the Motor-Cycle and the Camper .

back to My Monchhichi Photo Gallery