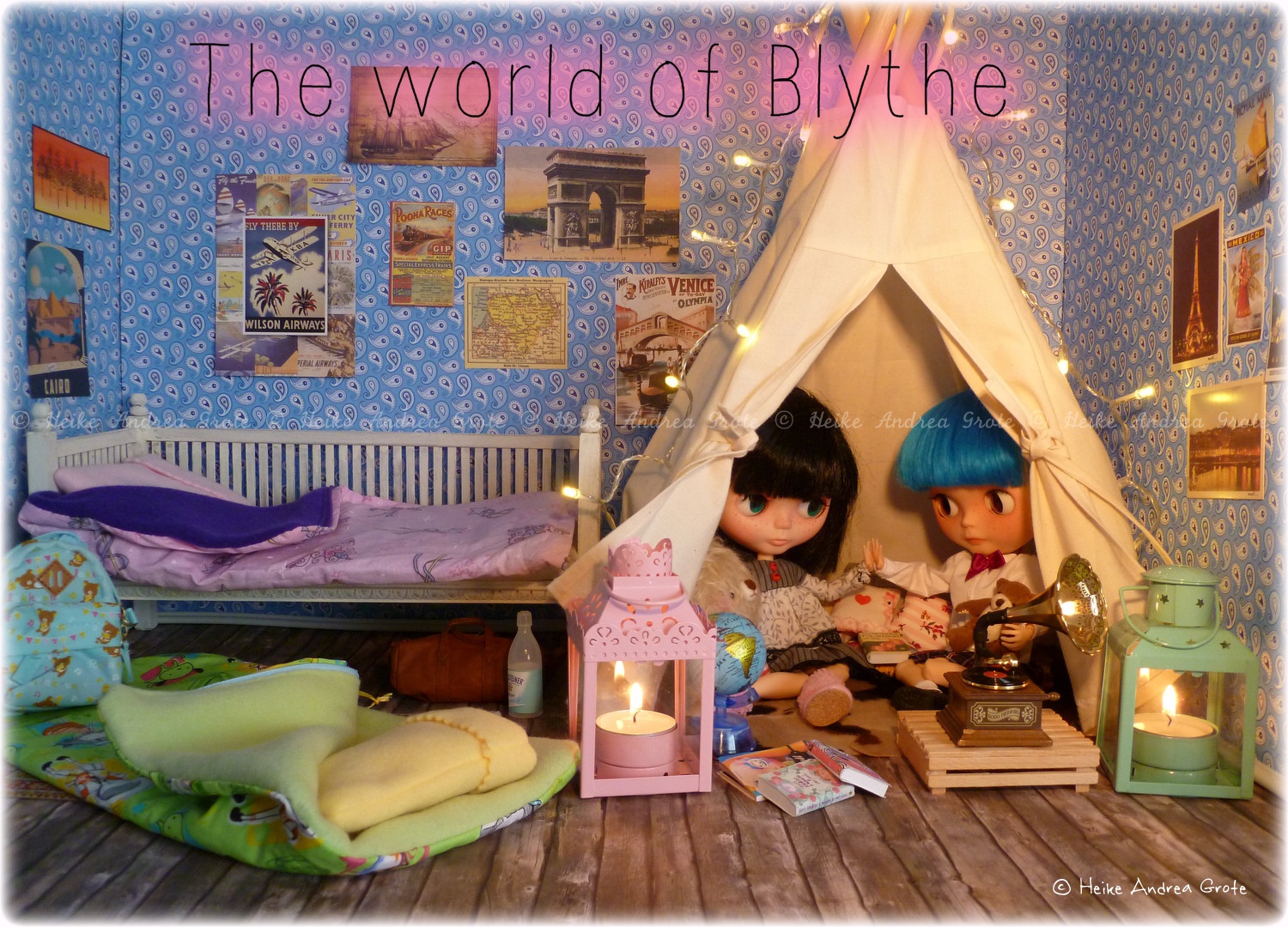 The World of Blythe
What is a Blythe doll?
Blythe Worldwide Events
Blythe Links
My Wishlist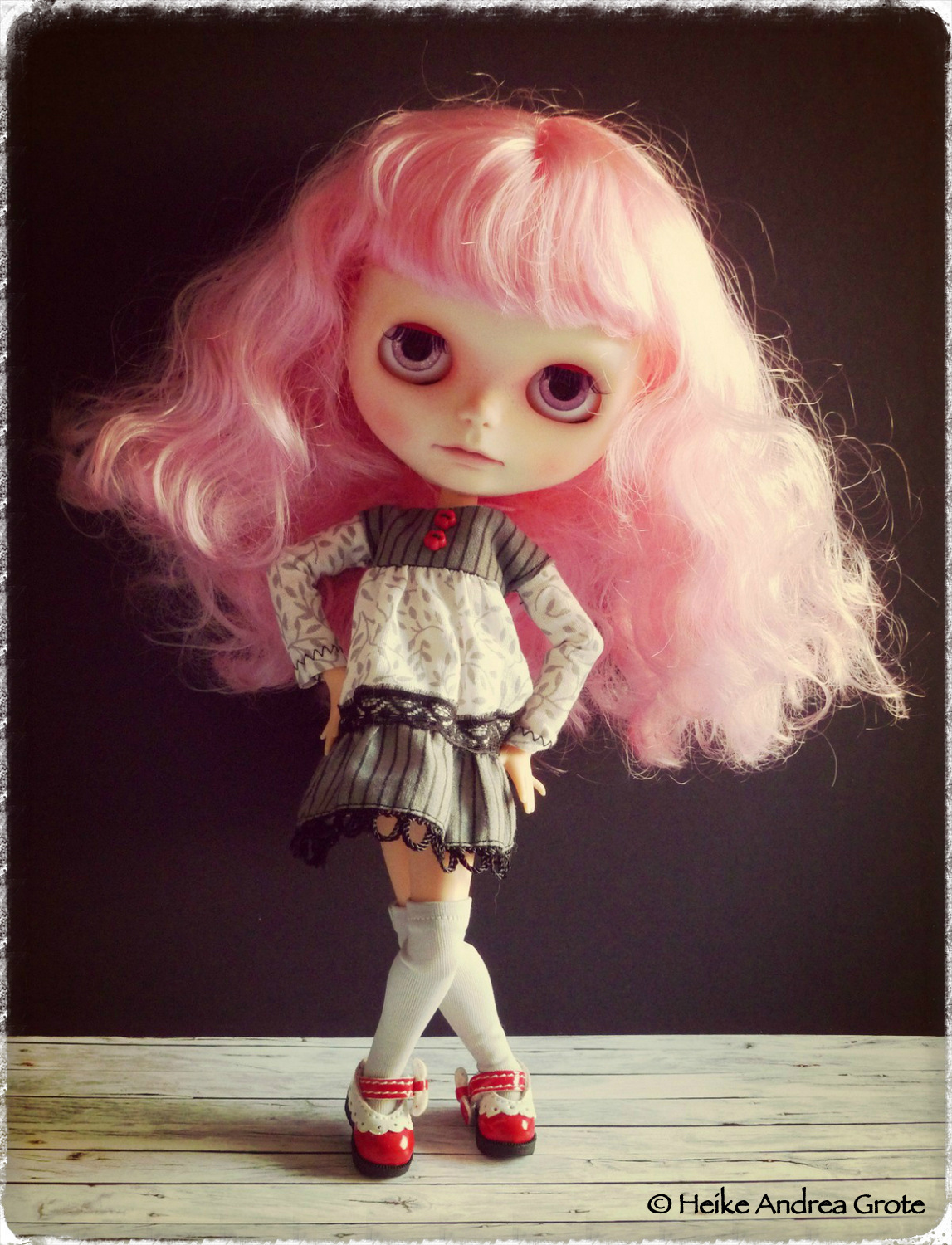 Blythe is a fashion doll, about 28 cm (11 inch) tall, with an oversized head and large eyes that change color with the pull of a string.
It was created in 1972 and was initially only sold for one year in the USA by toy company Kenner (later purchased by Hasbro).
In 2000 the photo book "This is Blythe" was published and in 2001 the Japanese toy company Takara began producing new editions of Blythe dolls.
There is a network of hobbyists who customize the doll for resale and create clothing and shoes for Blythe.
Enthusiasts share photographs of their work and other types of dolls on the Internet.


History
Blythe was created in 1972 by designer Allison Katzman at Marvin Glass and Associates and marketed in the USA by the now-defunct toy company Kenner.
Due to a lack of interest, Blythe dolls were only sold for one year in the U.S. (produced in Hong Kong) and also in Australia and Japan, during 1972.
It would only become popular some 27 years later. Reportedly, she was modeled after drawings by Margaret Keane, similarly to many other dolls of the '60s and '70s.
Her most distinctive feature were eyes that changed color with the pull of a string attached to the back of her head.
In mid-1991, Hasbro purchased Tonka, which acquired Kenner Parker Toys, Inc. in 1987. Since then, all the intellectual properties were transferred to Hasbro.
In 1997, New York TV and video producer Gina Garan was given a 1972 Kenner Blythe by a friend and began using it to practice her photographic skills.
She began taking her Blythe everywhere with her and took hundreds of photos.
In 1999, she was introduced to CWC's Junko Wong by artist and illustrator, Jeffrey Fulvimari which brought Blythe to the attention of Parco and toy executives.
In 2000, Gina published her first book of Blythe photography with Chronicle Books, "This is Blythe".
In 2001, Hasbro (the current trademark and license owner) gave Takara of Japan and CWC a license to produce the New Edition of Blythe (Neo Blythe).
Blythe was used in a television advertising campaign by Parco, the fashion branch of Seibu Department Stores in Japan and was an instant hit.
The success in Japan led Hasbro to issue a license to Ashton-Drake Galleries in 2004 to sell Blythe replica dolls in the United States,
where the doll became a niche product in a marginal market, selling largely to adults.
In spring 2009, Alexander McQueen launched a fashion line for Target with an ad campaign featuring Blythe dolls.
In 2010, Hasbro began releasing their version of Blythe as a part of Littlest Pet Shop toy line.

Doll releases
There are three sizes of Blythe dolls:
the original 28 cm (1/6 scale) full-sized dolls,
the 11.2 cm "Petite Blythe" from Takara
and the "Middie Blythe".
Only full-sized dolls have color-changing eyes.
The dolls range in retail price from around US$60 for the Ashton Drake versions
to upwards of US$400 for the limited edition Takara NeoBlythes.
Older dolls are sought after in the collectors market, and can sell for as high as several thousand dollars for an original Kenner doll
to a thousand dollars or more for the first edition Neo dolls from Takara.

Original Kenner dolls[
In 1972 Kenner released versions of the doll with four hair colors in the U.S.,
a brunette with chunky bangs, a sidepart brunette, a darker brunette with thinner bangs, a sidepart blonde, a red head with bangs, and a sidepart redhead.
Twelve different outfits were released as well, along with four brightly colored wigs.
The dolls were also released in Japan in 1972 by Tomy under the brand name Ai Ai Chan.

Takara/CWC
Beginning in 2001, Takara first released new Blythe dolls sporadically, but then began releasing new versions of Blythe each month.
Under the creative direction of Junko Wong, CWC has produced 176 of the Neo Blythes, 210 of Petites, and 4 of the newest addition to the Blythe line, the Middie Blythe dolls.
Every one of these Blythes were exhibited at Parco Factory at the 10th Anniversary from June–July 2011.
Newer releases of the Petit Blythe dolls have "sleepy eyes" and bendable bodies. The Middies' heads tilt and their eyes look left and right without changing color.
The bodies of the full-size dolls vary depending on the time of the release.
Early releases in 2002-2003 used the body of the Licca doll. Early dolls also had a glossy surface texture.
The earliest face molds of the reproduction Blythe dolls are referred to as BL. Two more face molds followed the BL mold, the Excellent mold, or EBL, and the Superior mold, or SBL.
In 2006 a new face mold, the Radiant mold or RBL, was introduced to look more Kenner-like, including slightly wider eyes.
In 2009 another new face mold, the Fairest mold or FBL, was released with matte texture and smaller eye holes.

Other incarnations
Ashton-Drake Galleries produced nearly exact replicas of the 5 original Kenner dolls in 2005-2006, along with replicas based on the original Kenner outfits.
The first release had skin-tones with a slight green tint.
A second release in 2007 was less green and more peach-pink.
Both releases have a matte surface texture.
Ashton Drake in total released 12 different full-sized Blythe dolls, but ceased production in 2008.

In 2010, Hasbro released the Blythe Loves Littlest Pet Shop (LPS) line as a part of their 2004 incarnation of the Littlest Pet Shop toy line,
with Blythe dolls as petsitters for their animal toys in the aforementioned toy line.
The character stars as a protagonist in a series of animated shorts produced by Cosmic Toast Studios and released online by Hasbro
and again in the Littlest Pet Shop animated television series (unrelated to the aforementioned shorts)
produced by Hasbro Studios and DHX Media in 2012 (named Blythe Baxter; voiced by Ashleigh Ball).

source: Wikipedia



Blythe Worldwide Events
from January to December!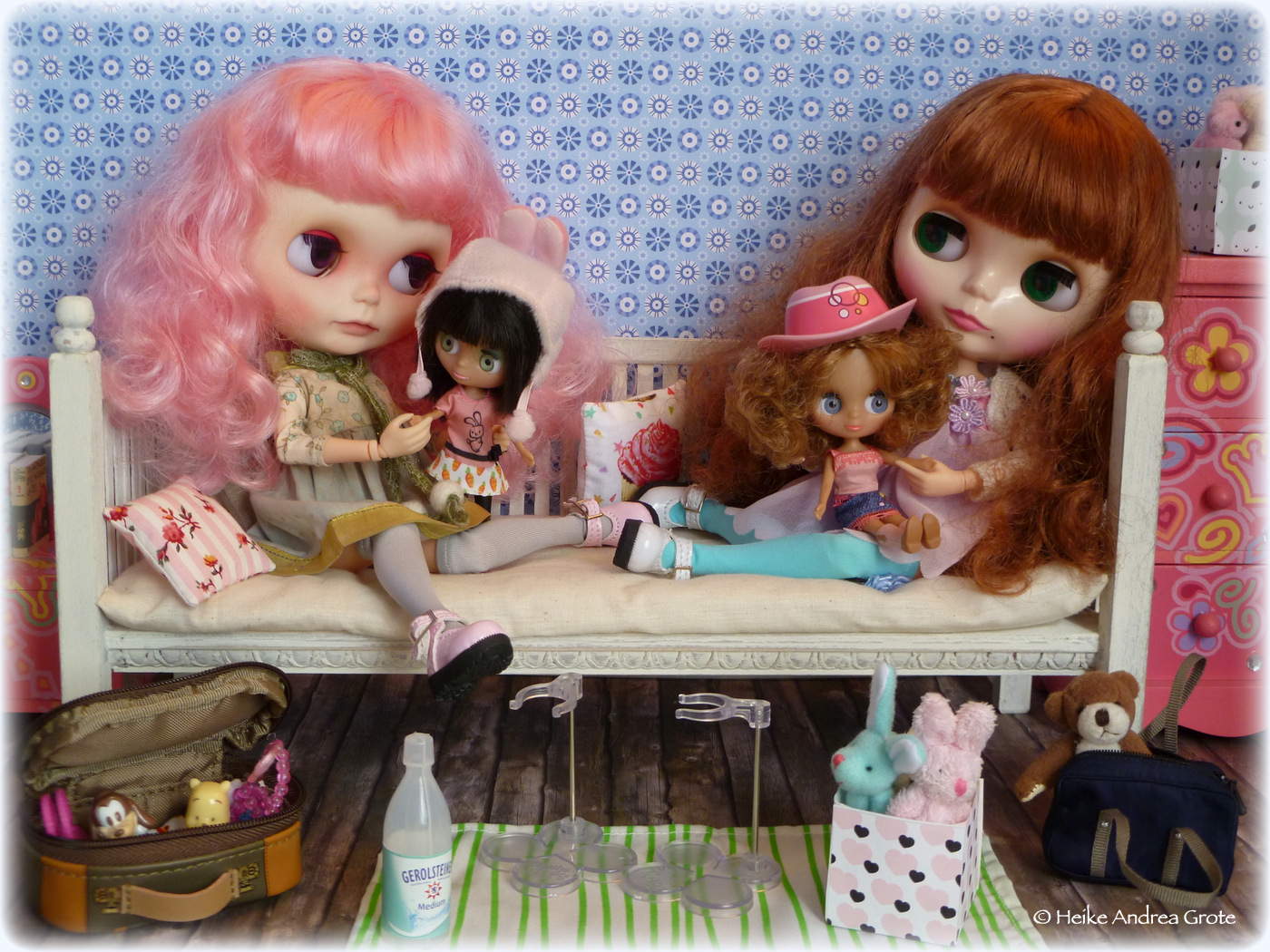 2016

Blythe Tea Party
May 21, 2016 in Mantova, Italy


Blythecon UK
October 7th, 2017 in Liverpool, England
Blythecon Dolly Olé!
October 14th, 2017 in Sevilla, Spain
Blythecon Europe
June 9th, 2018 in Brussels, Belgium.


This list has no claim of completeness.
If you know more Blythe events or new dates for the above Blythe events
I would appreciate it a lot, if you could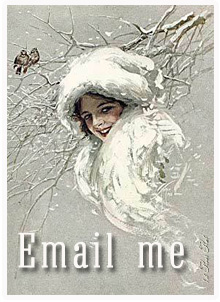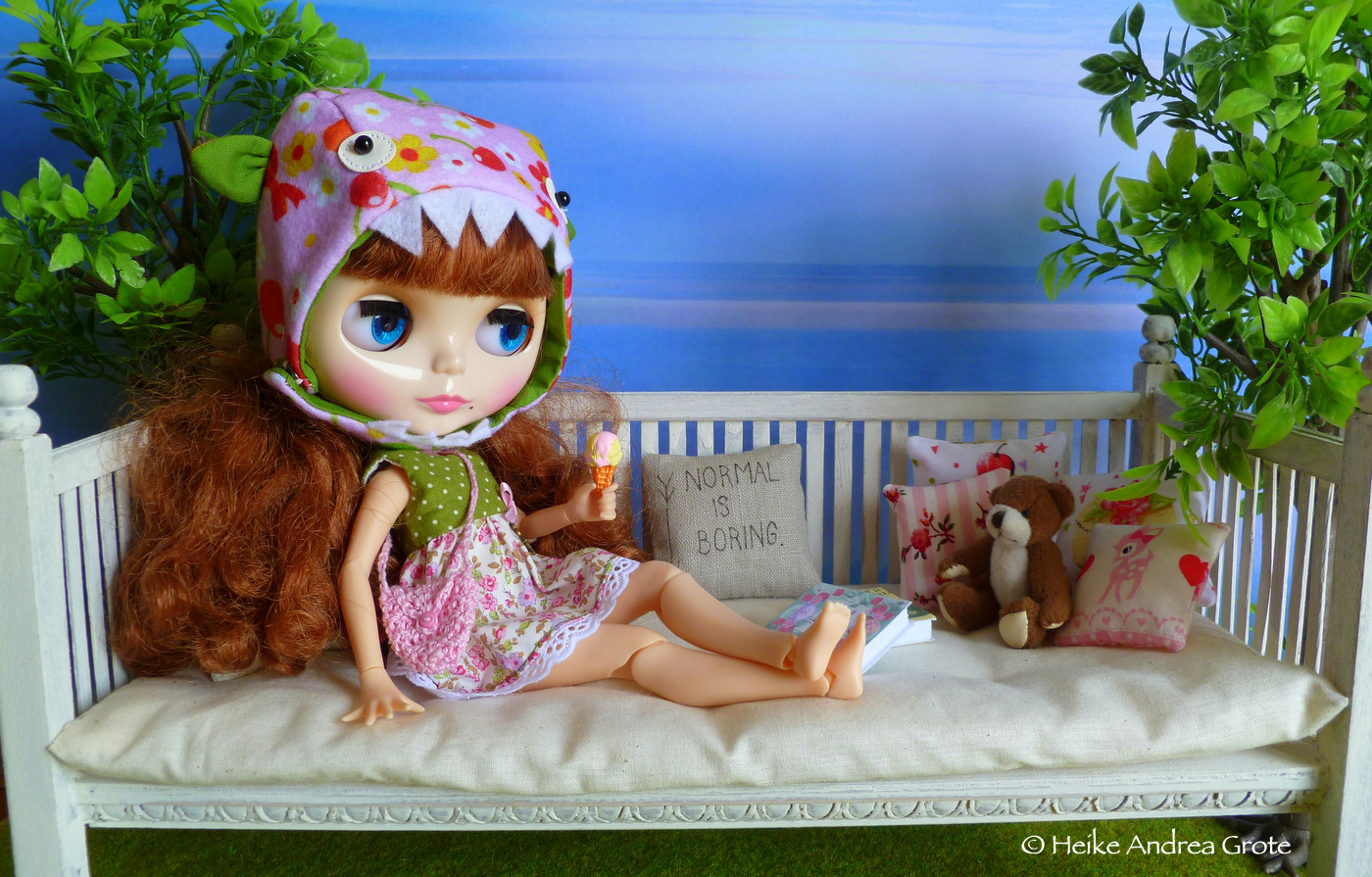 Official website of Blythe by CWC and Takara (English/Japanese)
Official website by Hasbro


Copyright of the Blythe photos by Heike Andrea Grote.
You are not allowed to copy or publish it.
Thank you.

back to Heike's Blythe Dolls