Girl and Boy 007
we are the best friends!
This is our bench. It fits for us two.
007 Girl
Look, this is our homepage!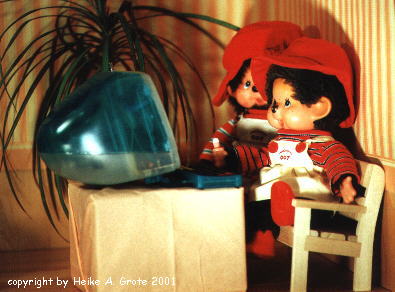 Surfing through the internet is so funny.
Note from Heike:
I´m so glad, that I now have the both 007-dressings for the girl and the boy. I still own the 007-cloth of the boy since the 80´s. But I bought the girls dress, which is original from the 80´s, in the year 2000.
back to My Monchhichi Photo Gallery