Brave Indian
Hello again, I´m a brave indian!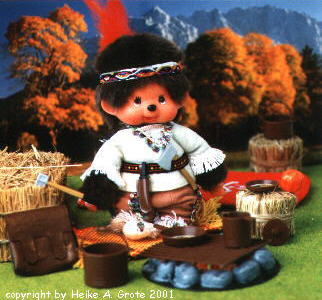 I love to be in the nature between the earth and the sky with all the birds

flying above me.
Today I have a guest. He is another indian. So I have to prepare the food.
This is me and my friend
In the wood live bears
. So I have to wear some weapons, like a special knife and my axe.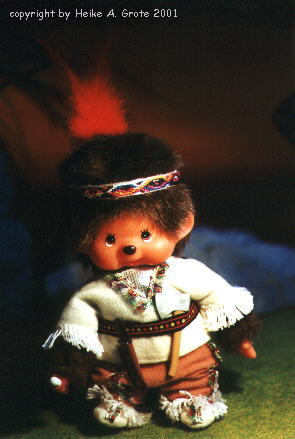 Oh oh the night is coming and I have to go to bed!
Good night
Do you want to see more of the little indian? then click on Indian Summer

back to My Monchhichi Photo Gallery