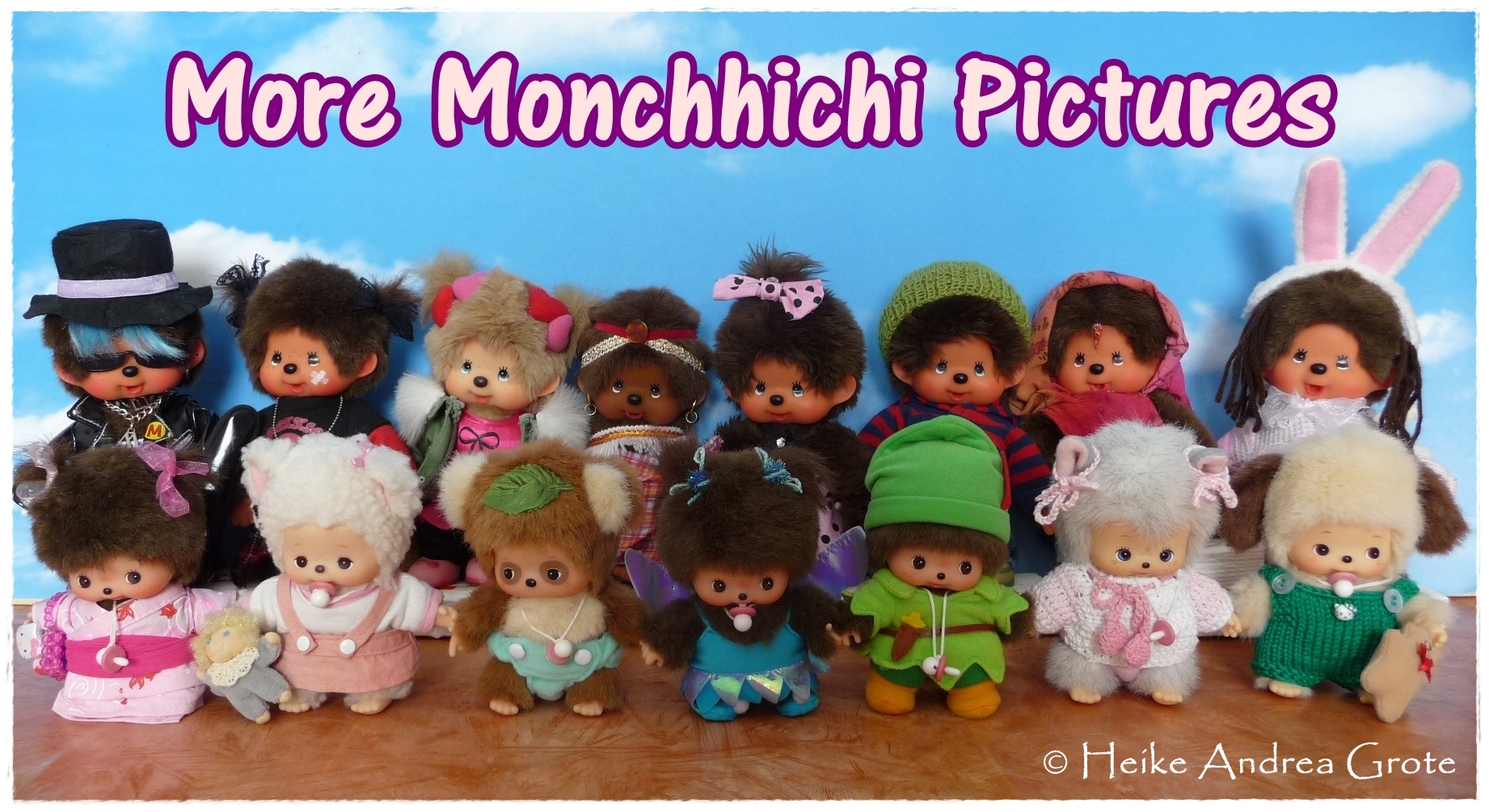 Dear Monchhichi-fan,
In this page I´ve collected a lot of Monchhichi Pictures.
Some of the Monchhichis are from the beginning of the production in 1974
and some of them are brand new.I don´t sort them regarding their age, but in relation to different themes.
They are taken from different websites.
Therefore you may watch my Copyright-Paragraph or Copyright-Page.
If you have any questions about Monchhichis or just want to talk about them
I´m always happy to hear from you via e-mail : .

Heike

And now

pictures, pictures, pictures...
02. Insects

03. Fruits

04. Clowns

05. Swimming

06. Plush

07. Boys

08. Santa 2000
B. Doubles and Triples

01. Asian

02. Hawaian

03. Rain

04. Replica 2000

05. Astronauts

06. Hippies

07. Girl and Boy

09. Monster

C. Wedding

01. Sporty

02. Sports Set

03. Leisure Time

04. Business

E. Monchhichis with Knitting Clothes

F. Big

G. Little

H. Babies

I. Grandparents

J. Friends

L. Keychains