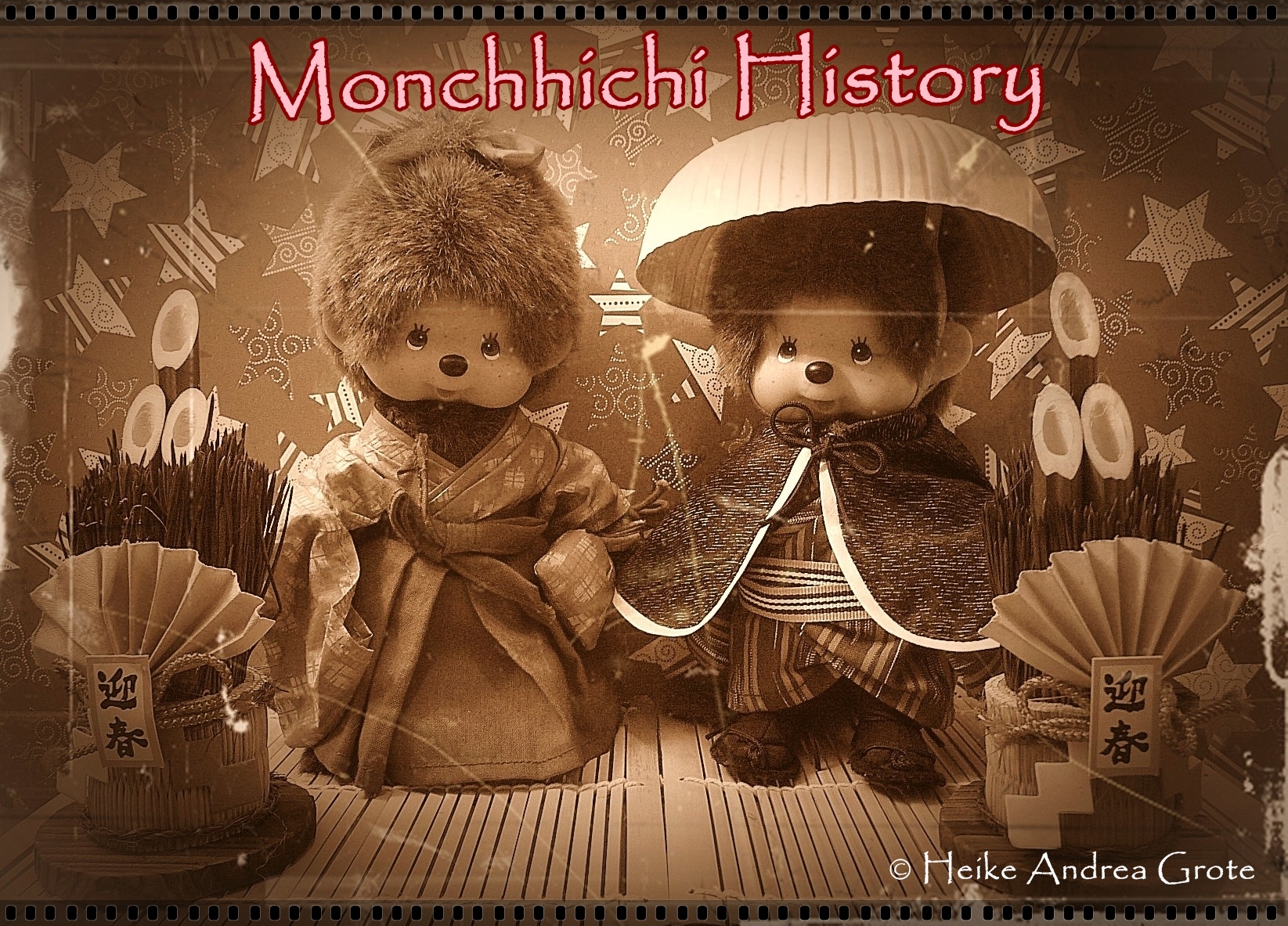 Monchhichis are cute little apes and they have brown fur. They are available in different sizes and clothings.The dolls are produced by the japanese manufacturer Sekiguchi

since 1974. Today you could visit many Monchhichis in the museum of Sekiguchi, called Sekiguchi Doll Garden in japan.

I think, if I ever will travel to japan I would visit this museum.Did you visited this museum? Hey, than it would be really great if you would tell me about this museum. Please send an to me. Here you can see some photos of the museum :

Sekiguchi also has a museumshop :

photo taken from Monchhichi World

with all the fine and cute Monchhichis, which we love. All the photos above, but one, are taken from the homepage of Sekiguchi .

Okay, back to the history. The Monchhichis are mostly called Monchhichi, but in England they are named Chic-a-boo

and in France they are named Kiki .

Monchhichis are always selled as twins. A boy and a girl. There are two girls. One is laughing and the other girl is crying. In the beginning 1974 the Monchhichis were selled naked. In 1976 they got clothes through the "Boutique Monchhichi". Please watch also some of those clothes in my Monchhichi Boutique .The Boutique gives the Monchhichis a great variation of clothes. Today the Monchhichis are always sold in a special outfit (swimsuit, hawai etc.).Then the Monchhichis also got accessories. If you want to see

some of them click at Monchhichi Accessories.

Till 1985 the Monchhichis had blue eyes. Afterwards they were produced with brown eyes. In the year 2000 Sekiguchi sold a pair of replicas and naked Monchhichis with lovely blue eyes.
back to Heikes World of Monchhichis
next to Monchhichi Books and Catalogs